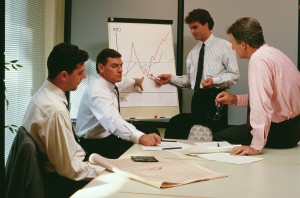 Employers and risk managers need to know the services provided by their insurance company and/or their third-party administrator (TPA). If employers are not satisfied with the performance of the adjusters assigned to their account, they need to know how to correct the problem.
Cost Reduction Areas to Consider:
Bundled services
When the same insurance company provides the insurance and administers the claims.

Unbundled services
The insurance and claims adjusting functions are separate.

Deductible affects control
The higher the deductible, the more control the employer has over how claims are handled. Self-insured organizations have the most control over their claims.

Communication and meeting with claim partners and handlers
Best Practices require regular communication.

Reviewing open claims regularly
Discuss claims and transitional duty opportunities; assess employee return-to-work status; fine tune plans of action; check for fraud; and develop a time line for claim resolution.

Account handling instructions address:


Settlement authority
Timing of status reports
Subrogation waivers
Recorded statements
And More
For more information about this chapter, see the Table of Contents
To order our guidebook, click the button that meets your needs:
For more information about our workers comp cost-reduction book, contact us.