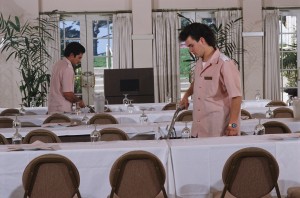 A strong communication strategy is the key to a successful workers' compensation management program. Both proactive and reactive communication is critical to saving money in a company's workers' compensation program by training employees before an injury occurs and reacting correctly after an injury occurs in the workplace.
Proactive communication is written/verbal communication the employer disseminates to employees about the company's policies, programs, and procedures expected of them following a work-related injury.
Reactive communication is the post injury communication the company establishes and maintains with its injured workers so they remain psychologically connected during recuperation and focused on the final objective of returning to work as healthy, productive employees.
Workers' compensation best practices include:
Using a mission statement to outline the organization's worker compensation policies and employee expectations.

Outlining injured employee benefits and delivering those benefits on time.

Using formal communication with injury response steps and written policies.

Using informal communication such a "Get Well" card.

And More
For more information about this chapter, see the Table of Contents
To order our guidebook, click the button that meets your needs: